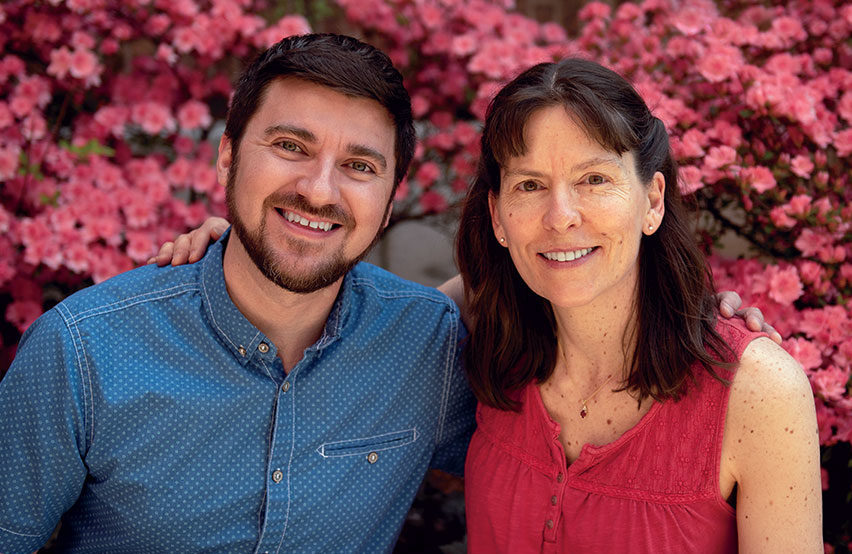 Kare Strong and Josh Goforth
Discography
A Letter To Sea Creatures

2022

Beneath The Cherry Tree 2019
Rivers of Love 2017
Kare Strong's & Josh Goforth's third family album, "A Letter to the Sea Creatures" begins with a heart felt message  to the sea creatures and a call to action. It culminates with a very special song about the nature of love, shared by animals attending a most unusual wedding. Josh outdoes himself with his artfully crafted arrangements, instrumental accompaniments and beautiful vocals. Kare brings to the album her simple heart-felt singing and her lyrical – poetic songwriting with ever needed uplifting messages.
About Beneath the Cherry Tree
This album features 14 highly imaginative original songs, in the folk tradition with an Irish-Appalachian flavor, – poetic, lyrical and loving. "While its overarching theme is nature, its implicit one is connection: to the child within us (no matter our age), to our own vibrant longings and imaginings, and to all creatures, great and small."
The songs are written and sung by Kare Strong. Josh Goforth produced the album, made all the arrangements, played most of the many acoustic instruments and sang harmony vocals.  CD jacket oil paintings by Kare Strong.
About Rivers of Love
Singer-songwriter Kare Strong & Grammy-Nominated multi instrumentalist Josh Goforth, join forces to create sweet and fun songs for the whole family. Both poetic and lyrical, the songs are about friendship, generosity, goodwill, innocence and most of all love. Josh plays guitar, fiddle, banjo, mandolin, mountain dulcimer, piano, sings harmony vocals and makes the animal voices that occur in two songs for the youngest members of the family. All songs are written and sung by Kare Strong. Produced by Josh Goforth. CD cover art by Sally Simmons. "Rivers of Love" is for the young and the young at heart. We hope you enjoy it very much!
"A lovely folk album, warmed by tender lyrics and the cozy feel of storytelling and music-making on a country porch, from the inspired pairing of two notable talents: singer-songwriter Kare Strong and multi-instrumentalist and singer Josh Goforth. As in their previous album, 'Rivers of Love' (2017), the songs here offer listeners a world of beguiling innocence, where a daffodil weathers a storm thanks to its loving helper ('The Daffodil & the Faery Child'); a mother wistfully reminisces about golden summer days with her young child 'On our Carolina Farm'; animal friends welcome a newcomer to the neighborhood in the exuberant 'Party for Pig,' and 'The Bluebell and the Boy' captures a wide-eyed child's ineffable feeling of wonder and awe when a bluebell, glorying in the morning sun, shares 'what only flowers know.' Sheer delight."
"Why I love America: there are still folks out there making simple, loving music in the treasured old styles from plainer times. Among them I find Kare Strong, whose ear for timeless melody is flawless. She has produced (with the considerable help of the wonderful Josh Goforth) this delicious album of songs for the family. It's like making a new best friend." 
–Tom Paxton, Grammy Lifetime Achievement Award Winner
"These songs hold such a timeless quality that you'd think the duo has uncovered some great, old traditional English folk and American Appalachian music; however, the reality is that these enchanting songs are Strong & Goforth's own creation."
 –NAPPA Awards Music Judge for Beneath the Cherry Tree
"Beneath the Cherry Tree is an album of original songs for all ages, featuring Kare Strong's mellifluous vocals and award-winning fiddler Josh Goforth's entrancing performance. Brimming with reverence for the beauty of nature … a heartwarming audio experience that the whole family can enjoy together. Highly recommended."